Stephanie's passion for holistic healing stemmed from her introduction to Ayurvedic Medicine during her travels through India. The wisdom and depth of this ancient medicine was undeniable and led Stephanie to begin her own healing journey through Ayurvedic Medicine. Her personal passion became academic as she completed a two year Ayurvedic Therapist program. This medicine stirred up questions and a thirst for further knowledge which led her to study Naturopathic Medicine.
During her Naturopathic clinical rotations, Stephanie has worked in community health centres, Naturopathic teaching clinics, and the first Naturopathy integrative hospital clinic of its kind in Canada. Her experiences with community health care furthered her interest in psychology and the mind-body relationship. Stephanie creates a safe environment where patients can feel comfortable expressing not only what they feel in their bodies, but also how it affects their life, their relationship with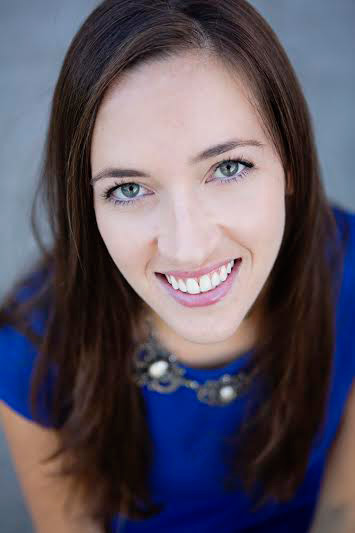 themselves and with others. She is passionate about exploring the connection between the physical, mental, emotional, and the spiritual. Her desire as a Naturopathic Doctor is to provide information, choice, support, guidance, and empowerment to her patients so they can feel confident and positive about their healing process and personal growth.
Stephanie works with individuals and families with a variety of health concerns. She has a particular interest in digestion, nutrition, women's health, hormonal health including fertility, thyroid concerns, pregnancy and adrenal fatigue, autoimmune conditions, pain management, and mental health concerns including depression, anxiety, addictions, eating disorders, abuse, trauma, and stress.
What is Naturopathic Medicine?
Stephanie's practice is a fusion between the art and science of Naturopathic Medicine. The art is in recognizing the messages from the body and understanding where the imbalances are coming from by connecting the dots between seemingly unrelated symptoms and conditions to uncover the root cause. The science is in the effective, appropriate and safe application of natural medicines and techniques including nutritional supplements, botanical medicine, Ayurveda, dietary & lifestyle changes, stress-management techniques and indicated laboratory testing.
The goal is to understand the root cause of your symptoms and provide you with the support and tools you need to live a fulfilling, happy, and healthy life.
Read: The common health issues treated by Naturopathy
Stephanie received her Bachelor of Science majoring in Kinesiology from the University of Ottawa. Her interests lead her to complete a two year Ayurvedic Therapist program at The Centre for Ayurveda and Indian Systems of Healing in Toronto. She went on to complete her four year medical training at the Canadian College of Naturopathic Medicine.
Stephanie is a registered Naturopathic Doctor with the Canadian Association of Naturopathic Doctors (CAND) and the College of Naturopathic Doctors of Alberta (CNDA).
Book an appointment with Stephanie
Got a question for Stephanie? Email her at stephanie@healthybynaturecalgary.ca
Testimonial for Stephanie Bristow
Here's what her patients are saying:
My health has been great! My cardio is great, my muscles don't ache any more.
"I saw Dr.Bristow in early April 2017 for my Acid reflux issues. I was taking a high dosage of Pantoparzole (80mg a day) and was still having issues even though I was eating healthy. I was at an all time low when I first saw Dr. Bristow wondering if I would be on meds for the rest of my life.
We made a plan to wean off the pills gradually. I did go through some withdrawal symptoms, but nothing severe. I continued to eat healthy, took slippery elm powder when needed, took home made sauerkraut probiotic (which was easy to make). I noticed my body returning to normal.
I'm proud to say as of November of 2017, I am completely off Pantroprazole. My health has been great! My cardio is great, my muscles don't ache any more. I was so active this summer and my fitness level was fantastic. I still eat healthy but can treat myself from time to time by eating out or having snacks. My gut has become healthier."
Stephanie can make a huge difference in the quality of your life!
"Stephanie is a kind, gentle, thorough, and very knowledgeable naturopath who goes above and beyond for her clients. I came to Stephanie through a referral. Even though I was eating an organic, whole food, and a mostly plant-based diet for over 2 years, I had been struggling with high levels of fatigue and an extremely unbalanced menstrual cycle. I had been to see medical doctors, had ultrasounds, did blood work, everything came back "normal", but I was feeling decades older than my age and anything but "normal".
Stephanie didn't leave any stone unturned and suggested multiple approaches that were flexible, leading edge, and creative. She and my gynecologist worked as a team, sharing test results and ideas. As a result of her tests, I started taking iodine and plant-based supplements to boost my hormones as well. After three days of taking iodine, I felt like I did when I was 25–I went from needing walking poles to walk 1 km to walking 6 km unaided in just one week! In addition, my perimenopausal symptoms have nearly disappeared.
I would definitely recommend Stephanie to anyone suffering from chronic conditions that are "unexplained" or anyone who is just not feeling 100%. I would specifically suggest anyone who is perimenopausal or menopausal who is struggling with their symptoms. There is a wealth of information out there. Stephanie is very knowledgeable and can make a huge difference in the quality of your life!"
– Sandra