Stephanie's passion for holistic healing stemmed from her introduction to Ayurvedic Medicine during her travels through India. The wisdom and depth of this ancient medicine was undeniable and led Stephanie to begin her own healing journey through Ayurvedic Medicine. Her personal passion became academic as she completed a two year Ayurvedic Therapist program. This medicine stirred up questions and a thirst for further knowledge which led her to study Naturopathic Medicine.
During her Naturopathic clinical rotations, Stephanie has worked in community health centres, Naturopathic teaching clinics, and the first Naturopathy integrative hospital clinic of its kind in Canada. Her experiences with community health care furthered her interest in psychology and the mind-body relationship. Stephanie creates a safe environment where patients can feel comfortable expressing not only what they feel in their bodies, but also how it affects their life, their relationship with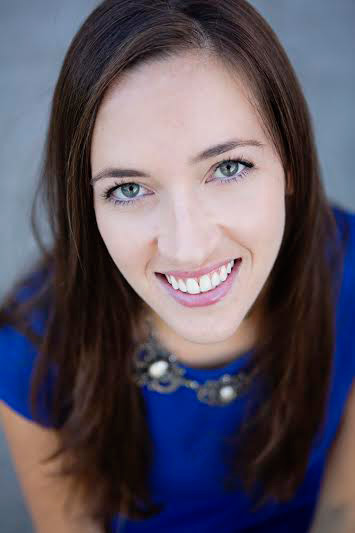 themselves and with others. She is passionate about exploring the connection between the physical, mental, emotional, and the spiritual. Her desire as a Naturopathic Doctor is to provide information, choice, support, guidance, and empowerment to her patients so they can feel confident and positive about their healing process and personal growth.
Stephanie works with individuals and families with a variety of health concerns. She has a particular interest in digestion, nutrition, women's health, hormonal health including fertility, thyroid concerns, pregnancy and adrenal fatigue, autoimmune conditions, pain management, and mental health concerns including depression, anxiety, addictions, eating disorders, abuse, trauma, and stress.
Please note: Dr. Stephanie Bristow will be away on maternity leave from June 21 to September 21, 2017. In her absence,
Dr. Nina Lewis
will be filling in for her.
What is Naturopathic Medicine?
Stephanie's practice is a fusion between the art and science of Naturopathic Medicine. The art is in recognizing the messages from the body and understanding where the imbalances are coming from by connecting the dots between seemingly unrelated symptoms and conditions to uncover the root cause. The science is in the effective, appropriate and safe application of natural medicines and techniques including nutritional supplements, botanical medicine, Ayurveda, dietary & lifestyle changes, stress-management techniques and indicated laboratory testing.
The goal is to understand the root cause of your symptoms and provide you with the support and tools you need to live a fulfilling, happy, and healthy life.
Read: The common health issues treated by Naturopathy
Stephanie received her Bachelor of Science majoring in Kinesiology from the University of Ottawa. Her interests lead her to complete a two year Ayurvedic Therapist program at The Centre for Ayurveda and Indian Systems of Healing in Toronto. She went on to complete her four year medical training at the Canadian College of Naturopathic Medicine.
Stephanie is a registered Naturopathic Doctor with the Canadian Association of Naturopathic Doctors (CAND) and the College of Naturopathic Doctors of Alberta (CNDA).
Book an appointment with Stephanie
Got a question for Stephanie? Email her at stephanie@healthybynaturecalgary.ca