Raphaëlle Strub is from the French Alps where sports are a way of life. She grew up practicing sports all year round, which is quite demanding for the body, and this is why she understands the need to be balanced and well taken care of. She believes that to improve in any activity, we need to be in good balance in order to give freedom to the spirit and the body as much as possible. This idea is what pushes her to help others so that they can be their best.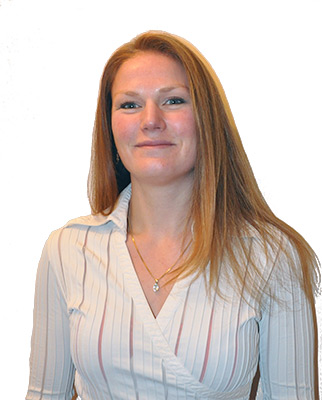 Before becoming an osteopath, Raphaëlle was a professional athlete in Alpine skiing and was part of the French ski team for 10 years. She became a French champion in giant slalom, slalom, and downhill, and even participated in the World Cup!
During those years, her personal involvement in high level competition required her to push her own limits and she became aware of the importance of mental and physical balance.
Raphaëlle studied osteopathy in France and completed her diploma from the Superior institute of Osteopathy in Lyon after a 6 years program. She graduated with honors after defending her thesis on "The breath of life"; this research showed the inner strength of the body and the importance of balance. She is proficient in many styles of osteopathy techniques including structural, visceral, and cranio-sacral therapy.
She started her career in France treating all kinds of patients, from babies to the elderly. She also stayed in a ski resort where she had to take care of various sport injuries and enjoyed giving patients the possibility to get back to pain free activities as soon as possible.
Raphaëlle's thirst for new adventures led her to Quebec. During her years living there, she improved her practice and skills working on patients with chronic pain, rheumatic disease, migraines, arthritis, car accident complications, digestive troubles, and stress, to name a few.
She has also completed a sports educator degree in Alpine skiing and still enjoys playing a lot of different sports. She is the perfect therapist to follow you in your training and to help you to give the best of your body. Her experiences make her your best choice to understand your needs and be the best you can be, and not only at your sports practice!
Book an appointment with Raphaëlle
Got a question for Raphaëlle? Email her at raphaelle@healthybynaturecalgary.ca
Testimonials for Raphaëlle Strub
Here's what her patients are saying:
She goes above and beyond in treating her clients
"Raphaelle is a warm, friendly, empathetic, skilled osteopath who has a palpable genuine desire to help her clients. She goes above and beyond in treating her clients–you feel she personally cares about your well being. She is holistic in her approach and encourages balance in work and personal life and is a great role model in this regard. She practices what she preaches.
She also has a great sense of humour and she is bilingual (for any francophones out there).
Raphaelle also has a unique perspective in that as a former elite athlete, she can relate to those who are more athletic in their pursuits. She also can easily flex to both male and female clients–I referred my husband to her and he found her to be the same warm, effective healer that I found her to be.
I love coming to see Raphaelle. I only see her now for the odd "tune up" and always feel better for her treatment, her knowledge that she shares, and her company."
There are no words to describe what we are feeling. We have our daughter back.
"Good morning, Raphaëlle!
I'm so excited to tell you Kara is a different young lady thanks to you. Our gratitude and adoration for you is indescribable! We spent 5 years of her in persistent and consistent pain that only went from bad to worse day to day. Knowing we would have to make another trip to emergency due to her throwing up from her intense pain. It was no sleep and headaches due to neck pain that never ended. We would be in emergency for hours waiting …only then be given the same answer, "Sorry: all we can do is a shot for pain or for nausea".
How helpless we felt as parents to watch her suffer everyday. Trying anything we could to find answers only to come up with nothing. Sometimes she would just lay on the floor rolled up in a ball. Kara spent most of her time in her room just trying to cope. From the age of 12 until she was 17 she missed out on being a kid. As a parent I would have done anything to switch places with her.
To be honest we became internally sceptical and frustrated ….even though with Kara we assured her we would find answers. When we walked into your office and you openly told us you didn't know if you could help but you would try. That is probably the most hope we felt in years.
After Kara's first treatment with you, even though it looked like you weren't doing anything, she was laid out for three days! The hope grew and that changed so much for us. After the second treatment she was up and moving after a day, but she could barely turn her neck and was very sore.
After the third treatment she came downstairs the next morning and told us she actually slept!! We cried. Then after the fourth she came down to share her five year headache was gone. We fought tears for days….
There are no words to describe what we are feeling. We have our daughter back. She is now living again and out doing things. All we can say is thank you, even though that seems to be a sad understatement."
Raphaëlle made a HUGE difference for me
"I met Raphaëlle after months of trying different approaches to persistent, unexplained back pain. I had seen a few doctors, tried different medications and approaches such as physiotherapy, massage therapy and athletic therapy. It was a Physiatrist who finally encouraged me to see an Osteopath and he recommended Raphaëlle.
When I met Raphaëlle, I was in a lot of pain, but was also very anxious about my health. Raphaëlle normalized my situation and was able to help me not only by treating the problem with osteo treatments, but by helping me to realize the impact of my own worries on the state of my health. After a few treatments, I felt great improvement and began to return to activities such as going to the gym which seemed very daunting prior to my visits with her. I regained confidence, found strategies to deal with setbacks and am now feeling very positive about my health. I can honestly say that Raphaëlle made a HUGE difference for me, and that I am very appreciative for everything that she did for me.
Raphaëlle is a kind, caring, patient, and honest individual. She thinks outside of the box and provides support and encouragement. She also has a great sense of humor which she brings to her approach in osteo treatments. Without any hesitation, I recommend Raphaëlle as an osteopath."
– Cassandra