Parenting is hard. Parenting can take you to your emotional and physical limits. There tends to be very few breaks associated with being a parent. And despite the wealth of books and courses available to many people, I would argue that it is difficult to prepare for or prevent some of the stressors that parenthood brings. However, there are some ways to prevent these stressors from becoming too overwhelming.
1. Manage Expectations (of Yourself and your Children)
I think by now most of us know that how people represent their lives as parents on Facebook/Instagram/Twitter/Pinterest is not a balanced story. However, when we are feeling stressed, it can be difficult to not criticize yourself for the ways that you perceive you are failing as a parent. Try instead to have reasonable expectations that take into account that both you and your children are human (and therefore imperfect). Your kids will test boundaries, they will ask for more than they can/should have, and they will tantrum/rebel. Yes – you will get frustrated, you will need a break and, at times, you will lose your temper. Challenge yourself to identify what is truly important to you and what you are simply holding on to.
2. Take Care of You
You cannot parent in the way you would like (or generally function in the way you would like) if your needs are continually unmet. Though we are often encouraged to put our children first at all times, sometimes you must put yourself first. This might mean making time in your activity-filled schedule to go to the gym, choosing to have five minutes of silence to yourself before reading a book to your child, or something else that may suit you better. Pay heed to what you need in order to function and prioritize it.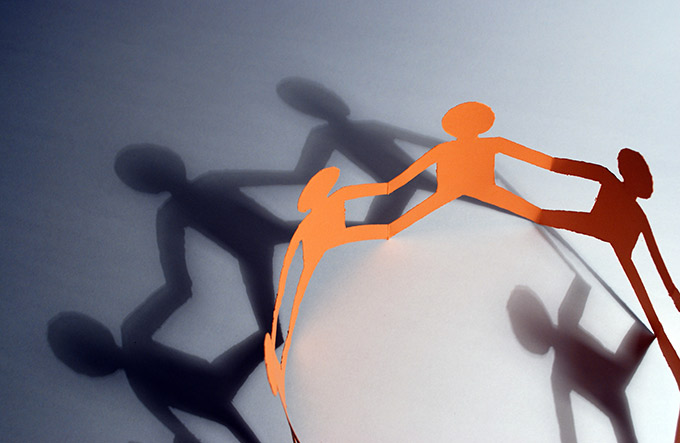 3. Build (and use!) your Support System
We often have the idea that we MUST do things on our own and that we are weak or inferior if we ask for help. However, it is the people who recognize that they need support and seek it out who often have lower stress and better coping! So take people up on their offers of support or if people are not offering, look at options that you might have control over (e.g. hire a babysitter so you can go out; ask a friend with a booming business if you can help out for some extra money; confide in a co-worker if you are having a bad day).
4. Build the Relationship with your Children
We can sometimes get locked in meeting the basic needs of our children. Try developing your relationship with your children by doing something new or fun with them. This will improve the quality of the time you spend with them and by having fun, you may improve your frame of mind as well.

5. Good Personal Boundaries
It can be difficult to hear that we need to have boundaries with our children. However, boundaries help us separate how we see ourselves, how we manage our emotions, and how we interact with the world from what is happening with our children. For example, if a child is having a difficult time managing their emotions (AKA having a tantrum), a parent with good boundaries will be able to manage their own emotional reaction to the situation, in turn, providing support and guidance to their child.