As a Naturopathic doctor, Dr. Nina Lewis is passionately committed to helping patients achieve optimal health, find the root cause of their symptoms, and improve their quality of life. 
Following her four year undergraduate studies in Biology and Biomedical sciences and an additional four year medical degree, Dr. Lewis worked in the U.S. as a family doctor, committed to offering patients cutting edge integrative medical care.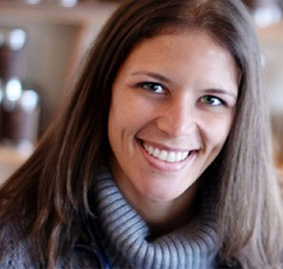 To increase her level of expertise, Dr. Lewis has studied with experts in integrative oncology and gastrointestinal health in both the U.S. and Canada and has also traveled to China to advance her studies in acupuncture and botanical medicines. 
Integrative family medicine, including managing and alleviating gastrointestinal symptoms; alternative and supportive cancer treatments; hormone imbalances; and weight loss, are a few of Dr. Lewis' specialties. With success helping thousands of patients achieve their health goals and manage or cure their diseases, Dr. Lewis feels that naturopathic medicine utilizes the ideal combination of treatment options.
Nina shines at helping patients with women's health/hormonal issues, gut problems, auto-immune conditions, and cancer care. She is happy to help Dr. Bristow's patients in anyway she can, and will have full access to her patient files.
If you would like alternative options to drugs and surgery, or want an integrative doctor to help you understand your best options in medicine, Dr. Lewis is now available to assist you. You can book an appointment with her here.