Jennifer McCormick is a registered Counselling Psychologist working in Calgary. Using a range of approaches hand-picked for you and your concerns, Jennifer can assist you in finding peace of mind.
Born and raised in Calgary, Jennifer has grown up with a passion for people and their stories. After a brief stint as a chemistry and geology major, she soon embraced this passion by completing a B.Sc. in Psychology. She went on to work in the exciting and challenging treatment and research with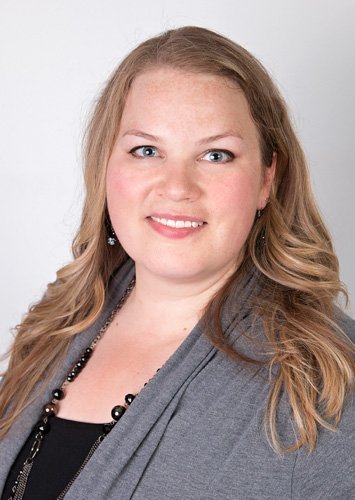 adolescents who experience mental health concerns.
From there, she returned to the University of Calgary to complete her Masters in Counselling Psychology. Spending two years after graduation assisting with research related to survivors of cancer sparked an interest in returning to work in counselling and a keen interest in exploring complicated and difficult life questions.
Jennifer is interested in guiding you to discover and build upon what exists within you to best manage the challenge you are currently facing – whether it's stress, anxiety, depression, grief, a life transition or something else that might be causing distress. By listening to your story, asking questions, and exploring different perspectives, working with Jennifer will help you to understand yourself and your concerns better and develop strategies to cope. Jennifer is committed to using effective, warm, and well-researched approaches to help you live a more congruent and grounded life.
Jennifer McCormick's Counselling Approach
In general, my approach to counselling is something called Constructivist. This approach focuses on how we make sense of our experiences, other people, and the world. Two people may experience the same external event but make sense of it in his or her own unique way. My approach will begin with exploring what has contributed to how you understand your current concern. This might include discussing your thoughts, feelings, and behaviours, exploring important incidents and people related to your concern, your personal history with the concern and the impacts it has had on your life. By having a clearer understanding these things, we can start to develop strategies that will help bring you some relief.
While building new and useful coping strategies, we will employ strategies and techniques from several approaches including cognitive behavioural therapy, narrative therapy, and solution-focused therapy. Each person's experience is different and which approach or approaches are appropriate will be a discussion we have during our session together.
Cognitive Behavioural Therapy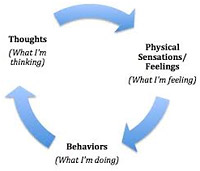 CBT focuses on the connection between our thoughts, our feelings, and our behaviours. When a change is made in one of these areas, it can positively (or negatively) affect the other areas. It can be difficult to directly change our emotions, for example. Using CBT, we may look at how our thoughts and underlying beliefs may impact how you are feeling. Sometimes our thoughts are like a runaway train – based in something we believe but then develop a life of their own. We may start thinking about one subject but quickly find ourselves thinking about something troubling, stressful, frightening, or infuriating. These types of thought patterns can negatively affecting our emotions so by examining them and developing thoughts that are grounded in reality but more helpful and supportive, we may begin to feel better.
Narrative Therapy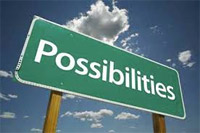 A narrative approach to counselling looks at our lives as a story with multiple characters, storylines, and chapters contributing to the current concern. Using a narrative approach, we may examine multiple storylines (the way we understand the concern when we think about it or describe it to others) related to your concern – those that you might have developed at one point but are no longer working and those which are still effective in helping you cope. We may develop and enrich the storylines that are working and explore ways to make meaning of events in your life in a new way that enriches your experience rather than holds you back or causes you pain.
Solution-Focused Therapy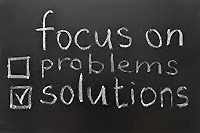 Using a solution-focused approach in counselling highlights a person's innate ability to create solutions to problems that they face. Major aspects of SFT include: If it's not broke, don't fix it; If it works, do more of it; and If it's not working, do something different. Together we will look to the future to discuss what changes you want to see happen and begin to take the small steps towards this future. By discussing the details of how you would like to see things change, we will begin to build ideas about what needs to occur to make these changes happen.