The Healthy By Nature clinic is located at 4 Parkdale Crescent NW in Calgary, Alberta. (get directions).
The clinic is situated at the back-left corner of a plaza that is mostly comprised of parking space, so it should not be difficult to find a spot that is close to our front doors. Here is a map of the different parking zones around the clinic: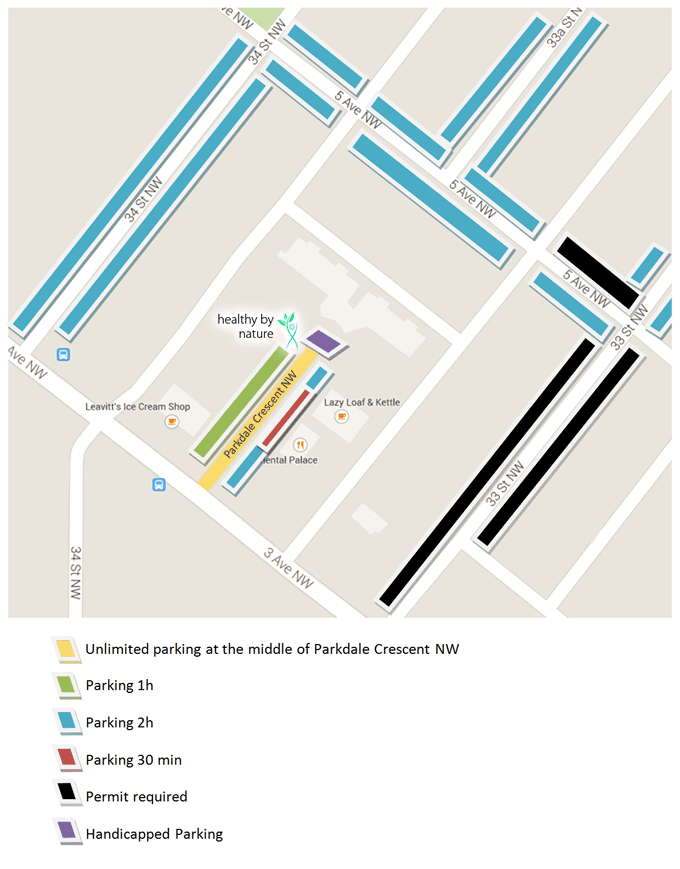 Once you arrive in Parkdale Crescent, this is building you're looking for: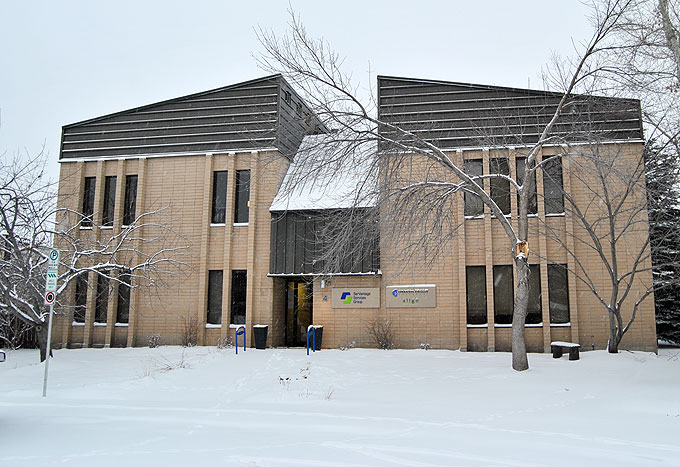 And once you're inside the building, we are located on the main floor, just past the stairs that you'll see as soon as you enter the building.
We know it can be a bit tricky to find us, so if you get lost, just give us a call at (403) 452 0029 and we'll guide you the rest of the way!