Cheryl Lee is a Traditional Chinese Medicine Doctor and a registered Acupuncturist with the College and Association of Acupuncturists of Alberta, working at the Healthy by Nature clinic in Calgary.
Cheryl originally moved to Calgary to attend the University of Calgary's Kinesiology program, where she quickly gained interest in the benefits of living a healthy lifestyle through proper nutrition and physical exercise. After graduating with a Bachelor of Science in Exercise and Health Physiology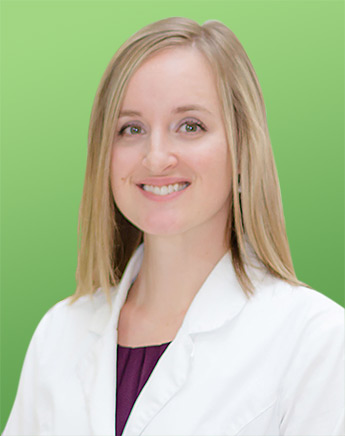 degree, Cheryl was hooked on natural medicine and knew she wanted to help others to achieve their health goals.
Her first exposure to acupuncture was through a physiotherapist that she was seeing to help heal a running injury. Although she didn't understand how sticking a few simple stainless steel needles into her muscles was working, it was undeniable that her pain levels had decreased and her running was improving as a result of it.
A year later, she started her studies in the Traditional Chinese Medicine Doctor program at the Alberta College of Acupuncture and Traditional Chinese Medicine, which is affiliated with the Beijing University of Chinese Medicine. During those four years, she learned how to diagnose and treat people using traditional techniques including tongue and pulse examination, acupuncture, tui na, cupping, acupressure, herbal prescription, moxibustion, lifestyle and dietary therapy.
Since graduating, Cheryl has continued to expand her skills and education through courses including Debra Betts' Comprehensive Guide to using Acupuncture during Pregnancy, Labour, and Postpartum at the Pacific Rim College in Victoria, and she attended the first ever Joint Conference on Acupuncture, Fascia, and Oncology at Harvard Medical School in Boston, MA.
Although she is trained to treat many conditions, Cheryl takes a special interest in treating:
Pregnant women
Sports injuries and pain
Stress reduction
Sleeping problems
When Cheryl isn't in the clinic working, she is an avid hiker, world traveler, runner, and new mom!
Book an appointment with Cheryl
Got a question for Cheryl? Email her at cheryl@healthybynaturecalgary.ca
Testimonials for Cheryl Lee
Here's what her patients are saying:
Cheryl helped flip my baby around and to induce labour naturally
"I started going to Cheryl when I was 32 weeks along as I had heard that acupuncture could promote good positioning and an efficient delivery. At 36 weeks, my doctor told me that our baby was in a breech position and that we needed to have a formal ultrasound to determine if there was enough fluid around the baby to externally flip her around. We told Cheryl about this and we started an aggressive regiment to try to flip the baby over including acupuncture and moxibustion. After 5 days of moxibustion, our baby flipped around miraculously and we avoided any further interventions!
As I approached my due date at 40 weeks, I was a bit anxious about having to be artificially induced. I met with Cheryl and she aggressively performed acupuncture on me. Within 48 hours, I started going into labour. 4 hours later, the baby was delivered precipitously! Baby did great and I was shocked to have such a speedy and efficient delivery. Thanks to Cheryl and her Traditional Chinese Medicine, we were able to have the natural birth that we really wanted. Our family owes Cheryl Lee a lot and we will definitely be going back to her for our next baby!"
– Julia
Cheryl helped balance my body during my fertility treatments
"Dr. Cheryl Lee is the first and only acupuncturist I have ever and will ever see. She is thorough and caters my treatment very well to my variety of needs.
Cheryl did a variety of treatments while I was undergoing different fertility treatments which really helped not only with providing balance to the various needs my body had, but also with calming my mind and I would even go as far to say it calmed my soul.
She has always done a very good job describing to me what she was doing and how it would help me, which assisted my ability to tune into my treatment. As well, Dr. Lee has always ensured that my questions and concerns are always met with clear and concise answers.
I would recommend anyone who has never tried acupuncture to see Dr.Lee for these reasons."
– Amanda
Cheryl helped me during my pregnancy
"I starting seeing Cheryl during my second pregnancy, I was suffering from SI and sciatic pain as well as insomnia. It was amazing! My symptoms were gone almost immediately, I had more energy and could finally get some sleep without my hips hurting.
As my pregnancy progressed, at 37 weeks, my little baby bean hadn't turned yet and was a potential breech birth. Cheryl rescued the day by being able to turn the baby with acupuncture and moxa herb.
Being a massage therapist I had a lot of questions about how things work physiologically and she was extremely knowledgeable and able to answer all my annoying questions. I have seen her for musculoskeletal issues since and will continue to for any issues I or my family have!"
– Debbie